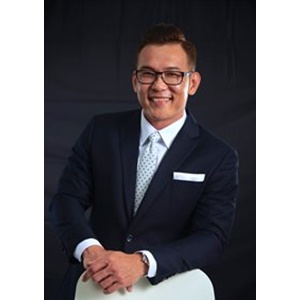 Dr Edwin Chang .MBBS ,Dip Derm ( S'pore), Diplomate in American of Laser Surgery. Diplomate of the European Centre of Aging research and education
Dr chang is an Aesthetic and regenerative physician ,practicing for the last 18 years with a professional exposures around the globe. In addition to his private practice, he is a senior lecturer in in Academy of Family Physician in Malaysia in charge of Aesthetic Medicine lecture. He also a certified Lumenis instructor for IPL and Lasers. He is a popular trainer certificate for botox, Juvéderm as well as fat transfer procedure and fat derive stem cell/ He been actively involving in educating young doctors in aesthetic a primary care dermatology and stem cell for the past 16 years.
Since Dr Chang established his private practice, he have special interest in non or minimal invasive aesthetic procedures include laser, radio frequency , chemical peels ,fat transfer , Botox ,fillers , suspension thread and fresh autologous adipose stem cell .
He also a diplomate in anti-ageing medicine honored by German Klentz medical faculty, Germany
He also trained some of his staff in therapies for cosmetic dermatology. His center was the first clinic to be awarded ISO 9001 by UKAS.
He transcended his aesthetic practice by bringing his own unique blend of surgery and philosophy.
Recognized as authority & popularity professional in his area of expertise. Dr Chang is constantly sought by national and local media for scientific analysis & interpretations of new developments in the field of aesthetic, regenerative medicine & surgeries. Especially in the filed of autologous stem cell and its therapy.
He is the member of AAD , SAAARM and ALMS.