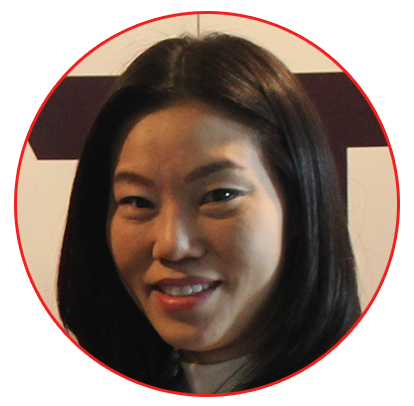 Dr. Hathairat Tungtasana (Thailand)
This is my first FATS conference. I decided to attend FATS 2019 because I'm a stem cell scientist. I have really enjoyed the event. It boasted many lectures by some of the world's foremost stem cell experts. In my opinion, the FATS conference has benefitted my work as a product specialist because the speakers share their invaluable experience which I can apply to my daily practices. In the future, I hope that the speakers share not only their procedural succeses but clinical complications and side effects as well.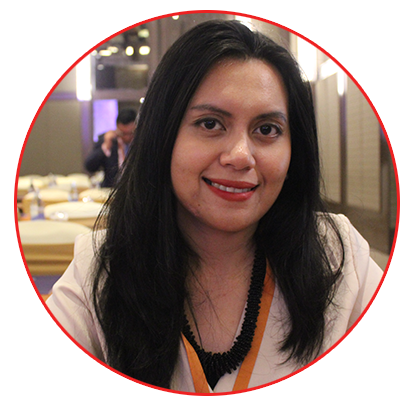 Dr. Tessa Puspita Sari (Indonesia)
This is my first time attending FATS. Although I've heard of FATS for many years, this is first time I've had the opportunity to attend. It's very exciting listening to the talks and lectures because I've been practicing fat grafting for two years. The conference has been enlightening. I'm glad to be introduced to many innovations and techniques which can included in my practice. The one thing that I've definitely enjoyed most was the instructional videos. Moving forward, I hope to see more topics which cover genital beautification with fat.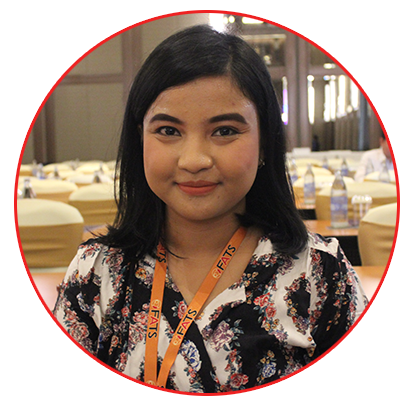 Dr. Zada Febrial Effendy (Indonesia)
This is my first FATS conference, and I'm delighted to have been a part of it. As an aesthetic physician, I've researched stem cells but I'm not familiar with adipose tissue-derived stem cells. I'm glad I attended FATS 2019, as I had an opportunity to learn adipose tissue stem cells benefits from international experts. In my opinion, I've found FATS 2019 to be very interesting and educational, especially because stem cells are the next evolution in long-lasting aesthetic rejuvenation.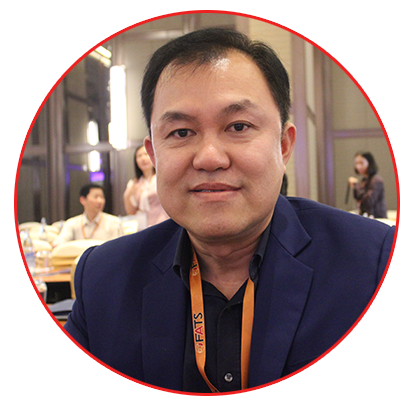 Dr. Kamthorn Siriphan (Thailand)​
Although this is my first FATS conference, I've previously visited the Ramathibodi Hospital to observe live surgeries. As a plastic surgeon who practices quite a few liposuctions and fat grafting with stem cells, it's certainly beneficial to watch live instructional videos as they refresh the memory and help me pick up things that I've forgotten or don't practice. In the future, I hope to see more clinical data particularly, successes and ineffectiveness including patients' testimonials of cellular treatments in order to properly ascertain its efficacy.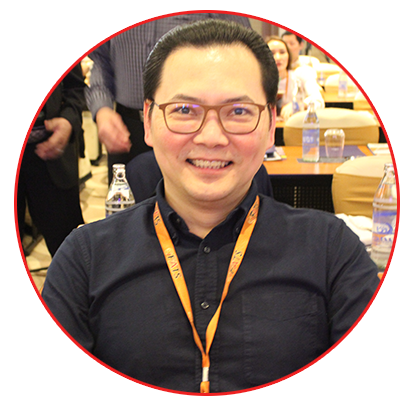 Dr. Lan Leong Chun (Malaysia)​
I've attended the FATS conference many times. I regularly attend FATS because the speakers and topics are always top-notch. Although the topics are rather similar every year, I always learn something new with each new conference. As we know, medicine is ever-evolving. By attending FATS, I can keep myself updated on the newest techniques and solutions so that personal practices improve. FATS truly is a fantastic event and I'm sure I will be back next year!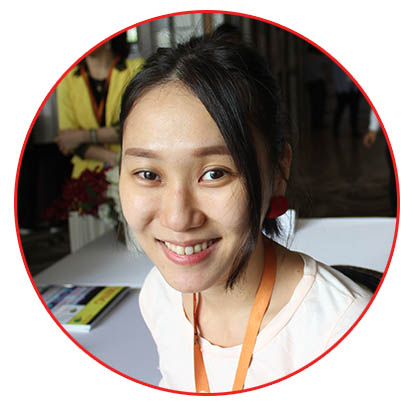 Dr. Tay Yee Zhou (Malaysia)​
This is my first FATS convention. I chose to attend because of my interests in aesthetic medicine. Personally, I've found the lectures very interesting especially those which featured fat harvesting and transplantation. I've also found the results of such procedures to be quite impressive. Another aspect of the conference that piqued my interest was definitely stem cells because my own father found improvements in his osteoarthritis after stem cell treatments. If you ask me, the FATS conference has undoubtedly broadened my horizons and elevated my skills as a doctor.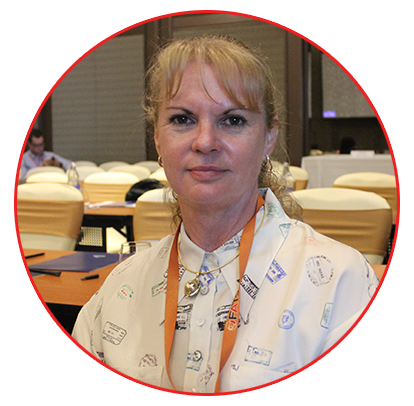 Lianne Gianoli (Australia)​
I run a pain management clinic in Perth which uses stromal vascular fraction as its main course of treatment for pain and inflammation. FATS 2019 has proven how far stem cell treatments have come in such a short amount of time. Therefore, FATS 2019 has been educational on where we're headed in the near future. This is my first FATS conference and it has certainly benefitted my business. It gives me a guiding path and helps me make decisions on what's best for my clinic. For me, FATS is great and continues to be great. I hope it keeps doing what it's doing and persistently stays on top of what's available in the market.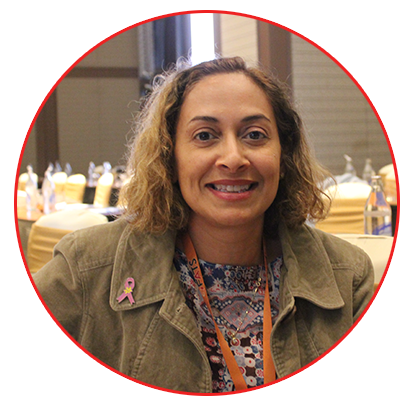 Dr. Aparna Anant Hedge (Australia)​
I'm a general practitioner with special interests in stromal vascular fraction. After learning of the conference through Eddie, we decided to attend FATS 2019 to discover what's available including techniques, products and newer solutions. FATS has been a great educational platform as I was exposed to different procedural efficacies. This allowed me to weigh the options because each patient has dissimilar needs. By attending FATS, I'm allowed opportunities to learn the many solutions and possibly include them in my clinic for a wider arsenal of therapeutic treatments.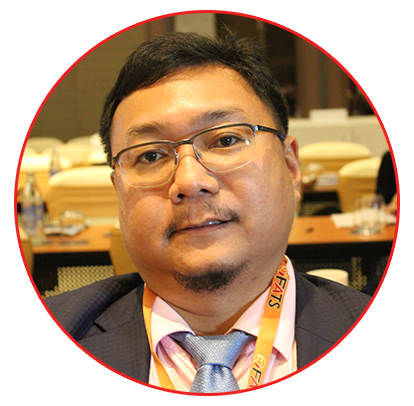 Dr. Rommel Nonato (Philippines) ​
This was my first FATS conference. I decided to attend FATS because I'm interested in stem cells and its latest updates. As a therapeutic stem cell doctor, I'm happy I attended FATS because there were many topics concerning stem cells and exosomes. Through FATS 2019, I can better integrate the types of techniques and pathways taught by experts into my own practice. Furthermore, I have also learned proper management solutions for certain diseases. These benefits have undoubtedly broadened my horizons as a doctor.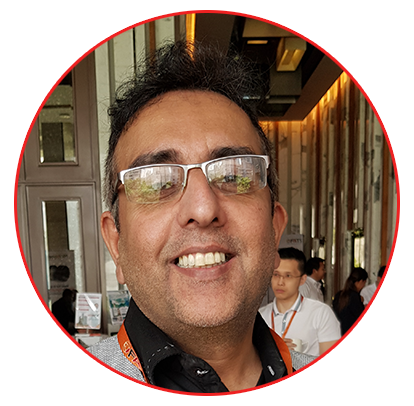 Mohammed Tauquir Ahmad (Pakistan)​
This is the first time I've attended FATS and it's been very good and informative. There are lots of different subjects and speakers. It's always very interesting listening to experts from around the globe as each offers different perspectives in terms of facial shapes, categories and experiences. The FATS conference has certainly benefitted my practice because I was introduced to many topics, especially the advantages of stem cells for the treatment of variety of conditions. These teachings allow me to broaden my scope of practice especially because trends are moving towards more non-invasive or minimally invasive pathways.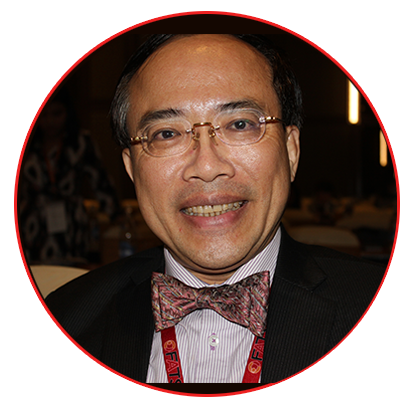 Prof Lin Tsai Ming (Taiwan)
This is the fourth time I have attended and presented in the FATS conference. I believe the FATS conference is a good opportunity for doctors to learn. Over the years, we have moved from basic fat grafting to regenerative medicine. I feel this a positive step forward because it not only benefits a wider range of doctors but also benefits public health too. Another advantage delegates enjoy are the vast varieties of clinical subjects and lectures. Although every doctor has different skill levels, all will benefit as topics range from advanced to novice and beginner.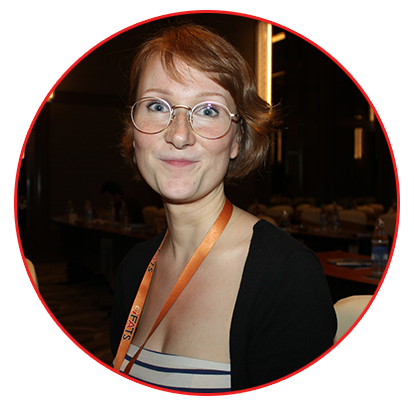 Dr. Juliane Meyer (Germany)​
This is my first FATS conference. Although FATS may be a smaller convention, it has a very high level of quality. Not only are the talks fascinating, they have also been very relevant to the field. As a biologist working in a cell culture laboratory in Germany, the lectures, talks and even exhibitors have been very educational. In fact, when I attend conferences like this, I tend to enjoy the talks more than the exhibition. This time however, I enjoyed both. As a scientist, FATS has definitely been enlightening because it gives me an overview of the competition. By understanding their problems and solutions, it indeed benefits me and my work.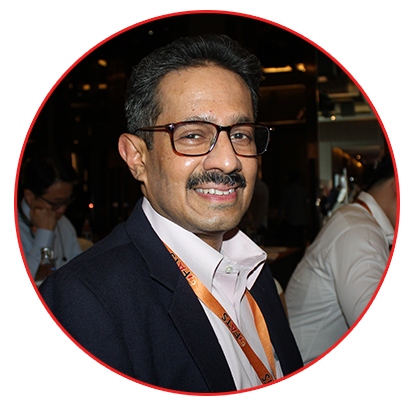 Dr. Somasundaram Sathappan (Malaysia)​
This is my first FATS conference and it's been quite good. I'm happy because there's a good selection of speakers and instructional videos. The lectures I've enjoyed the most were the ones during the morning session as they were the most interesting and held my attention well. Moving forward, I hope to see more doctors from speakers from the United States and Europe. I'd also like to see more long-term results and more topics concerning Nanofat.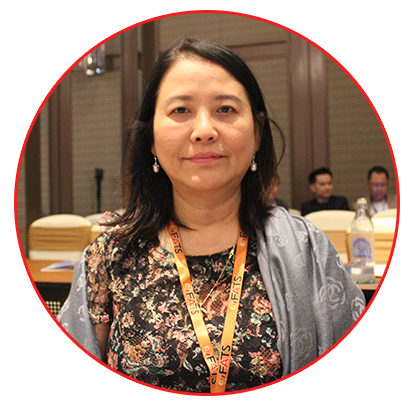 Dr. Myint Myint Kyi (Singapore)​
This was my first FATS symposium. I decided to attend because my friend from Vietnam had recommended it. Many of the matters covered were catered to plastic surgeons. So, most of the topics were a little too advanced for aesthetic physicians like myself. However, because I've had experiences with liposuction, the subjects and lectures were still easy enough to take in. The lecture I enjoyed most was by Dr. Lee Kim Siea as he shared the basics of fat harvesting and transplantation. Nevertheless, I still enjoyed the other talks which highlighted varying treatment solutions. This, to me, is important because current procedural trends involve combination pathways.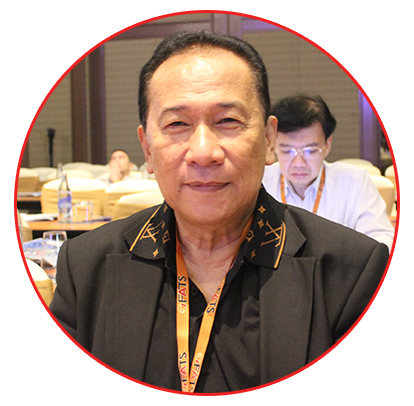 Dr. Christian Mancao (Philippines)​
I decided to attend FATS because most its focuses surrounded stem cells and its applications for illness and disease. I've thoroughly enjoyed FATS 2019 because the speakers have been very dynamic, and they get the message across very clearly. The FATS conference has indeed benefitted my practice because I've been performing stem cell treatments since 2012. By understanding what's new and available, I can improve and expand my treatment repertoires at the service of my patients.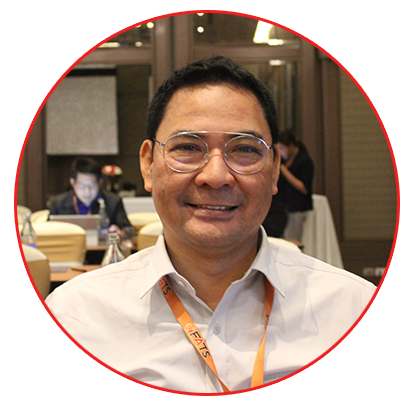 Dr. Robertson Ballado (Philippines)​
This was my first FATS conference. I made the decision to attend because I wanted to learn more about fat and stem cells. As a doctor who will soon be practicing aesthetic medicine, I'm both impressed and enlightened by what's been shared by the experts. I'm very happy to report that I've learned a lot from the veterans in this field. While not all topics were relevant, there have been many that were undoubtedly beneficial to me and my practice. Moving forward, I hope to learn more these experts through hands-on guidance.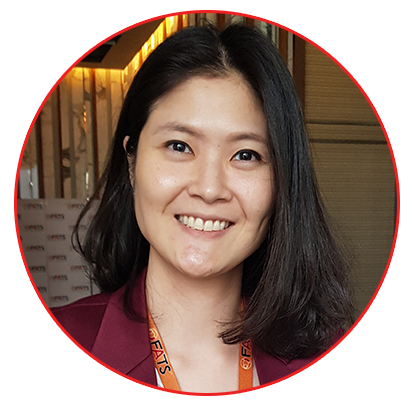 Dr. Nantanat Diewsomboon (Thailand)​
This is the third time I've attended FATS. I continually return to this great conference because the line-up of speakers and lectures have been consistently good. My favourite part of FATS 2019 have been topics surrounding facial rejuvenation. For me, FATS benefits my practice because it has altered my views on conventional beauty concepts, particularly the use of fats – instead of HA filler – for facial rejuvenation.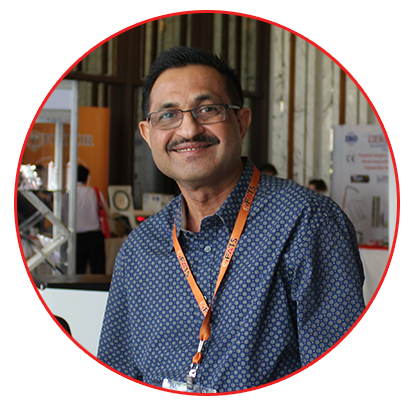 Dr. Dilip Gahankari (Australia)​
FATS 2019 is the seventh or eighth time I've attended this conference. I always return because fat grafting and transplantation is something I perform regularly in my clinic. By attending FATS, I have an opportunity to listen to industry experts and learn from their successes and mistakes. Apart from absorbing wisdom, attending the FATS conference allows me to take a break and do some shopping. In a way, I consider the annual FATS convention a working holiday where I can both learn and relax.
Dr. Piyapas Pichaichanarong, Thailand​
I'm a plastic surgeon from Phuket and this is my first time to FATS. I find this conference very interesting, especially the pros and cons about fat transfer. I can definitely use the techniques we are being taught, and it is great to know the real principle and share the knowledge and expertise. Fat Transfer plays a major role in both aesthetic and plastic surgery these days, and there are many aspects for lipo-filling so it would be great to see this and liposuction incorporated next year.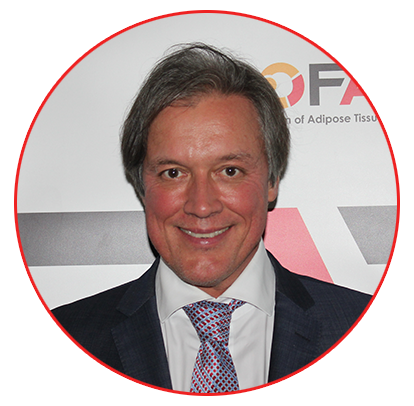 Dr. Patrick Tonnard (Belgium)​
This is my third or fourth time speaking and presenting at the FATS conference. FATS is a well-organised happening which gets better and better each year. In my opinion, Eddie Liew has always been successful in inviting the right faculty whilst consistently hosting the event in excellent locations. As a speaker, I believe delegates can benefit from attending FATS because fat grafting is not an easy procedure. It may look easy but it's not. Because there's learning curve, it's important for doctors to learn from our successes and pitfalls. I also believe there's interest in the regenerative aspects of fat, which is certainly something very promising. At the end of day, fat grafting and its regenerative benefits cannot be enjoyed without appropriate training. This is why it's imperative delegates attend conferences, workshops and so forth to learn proper and safe techniques.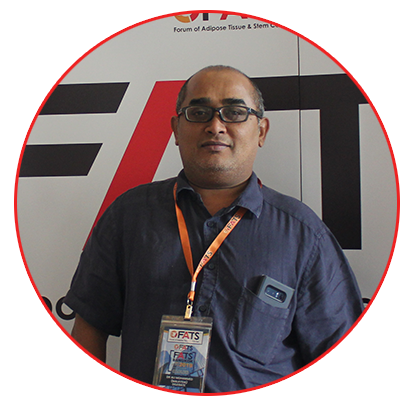 Dr. Ali Mohammed (Malaysia)​
FATS 2019 was my first and it's been very good. It offers excellent exposure and provides an educational platform which shares the latest solutions including updates on older treatments. In my opinion, the speakers touched on very relevant topics. Although some subjects were not new, they were revisited in order to better define and refine the matter. FATS, to me, is a great avenue for learning. It not only caters to plastic surgeons but aesthetic physicians too due to its wide array of focusses from invasive breast augmentation to facial filling. In the future, I hope to see more lectures and talks regarding stem cells and Nanofat, as I'm sure there are many untapped advantages yet to be seen.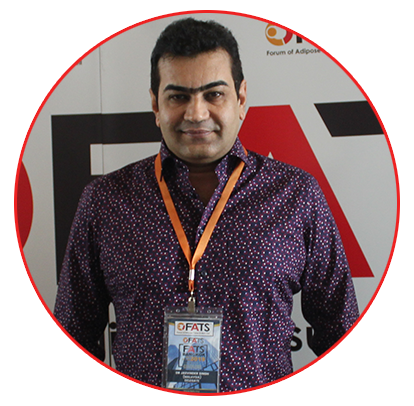 Dato' Dr. Jas (Malaysia)​
This was my first FATS conference and I thoroughly enjoyed myself. I'm happy I learned fat grafting from some of the world's foremost fat experts. I'm also glad that the conference catered to beginners. Doctors are now looking to Nanofat because of its precise and longer-lasting effects which target multiple areas of concern. I have bought many Nanofat instruments from the exhibitors. I'm excited to try them once I'm home and eager to see its results. I also hope to attend more Nanofat workshops so that clinical outcomes continually improve, therefore meeting my patients needs and expectations.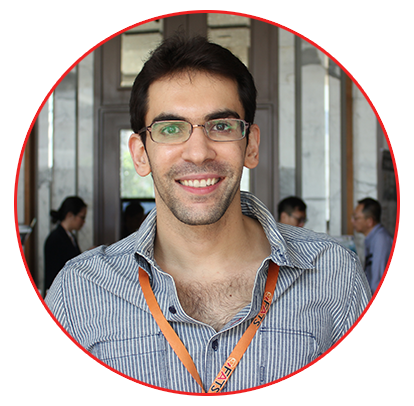 Dr. Anek Alex Sony (Thailand)​
I've been performing liposuction with stromal vascular fraction for a while now. By attending the FATS conference, I can learn new techniques and practical points which are later applied in my clinic. FATS 2019 has benefitted my practice because the speakers offer invaluable teachings and information which can be further examined and discussed. This is my second time attending FATS and it won't be the last. In the future, I hope to see more live surgeries.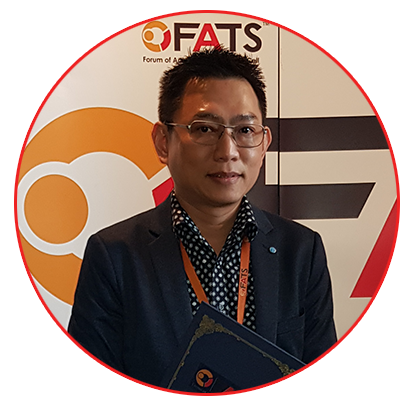 Dr. Hugo Ho (Australia)
FATS 2019 was very good. The experts and speakers shared many new developments in the world of fats. It's always beneficial to attend scientific meetings because it's important for doctors to be updated on the latest developments in fat and cellular treatments. In my opinion, we are on the verge of truly understanding and appreciating regenerative medicine. Certainly, there is much more development that's taking place, so it's always good to attend conferences like this to see the positive results.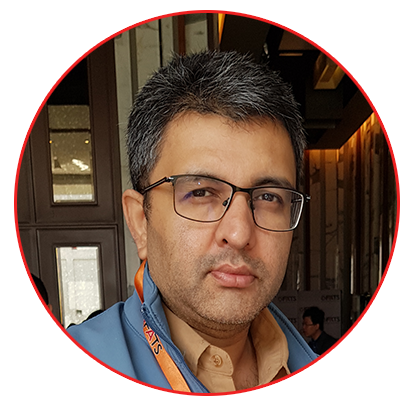 Dr. Ravi Mahajani (Australia)​
This was my first FATS conference and it's been admirable and innovative. There were many informative presentations and lectures. I'm glad I attended FATS 2019 because adipose tissue is quite possibly the future of our practices. The few aspects I enjoyed most were the interaction between the speakers and content of the lectures. As a plastic surgeon, the advent of new technologies increases our scope of practice. In truth, what was once unchartered territory is now lauded as the future of restorative and regenerative medicine. Moving forward, I hope to see more research in the viability of the tissues and how to maximise its effects.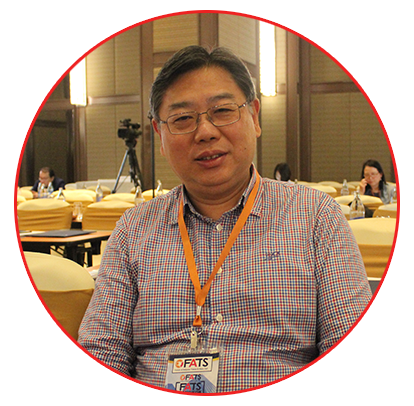 Dr. Wong Chit Sun (Hong Kong)
FATS 2019 has been fantastic. As a doctor, I believed the conference was illuminating and educational. I learned a lot! The lectures I enjoyed most were talks and videos regarding Lipogems. Although this is my first FATS conferences, I've previously attended other conventions which also focused on adipose tissues. The reason I consistently attend events like this is to improve my knowledge and skills in this unique field. As a surgeon who practices cosmetic surgery, FATS 2019 certainly benefits my practice because it improves and expands treatment menus, allowing my patients to choose from a wider range of solutions.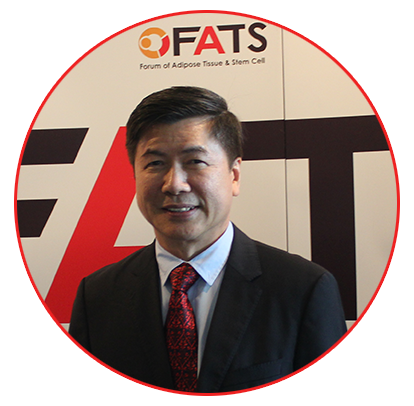 Dr. Lee Kim Siea (Malaysia)
I've attended and presented at the FATS conference many times. I've returned this year, not only to speak and share my ideas but also to listen and learn from other experts. In my opinion, delegates' skill levels range from beginner to advanced. Due to the differing levels of expertise, it's important for doctors to choose what they want to learn. FATS is the perfect platform for new doctors because it provides an educational avenue for beginners to learn the basics and later move on with advanced techniques. In short, FATS is aimed at providing various degrees of learning where doctors may discover different pathways and uncover how to apply studied methods into practice.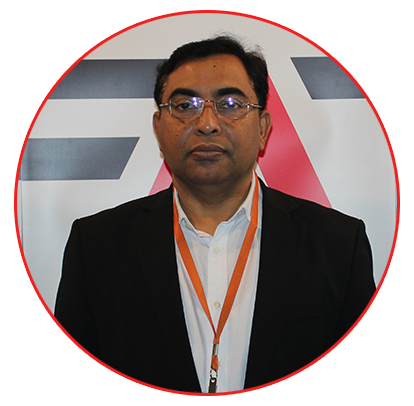 Dr. Mohammed Yakub Ali (Bangladesh)​
FATS 2019 has been an eyeopener. Although most topics surround aesthetics and cosmetic surgery, I'm more interested in the regenerative aspects of fat including the advantages of stem cells and stromal vascular fraction. The lectures I enjoyed most were those which featured stem cell isolation and variations between mechanical and enzymatic stem cells. I believe FATS 2019 will benefit my practice because I currently utilise stem cell therapies for the treatment of chronic kidney disease and diabetes. By attending FATS 2019, I can learn more about the benefits of stromal vascular fraction to better address patients' illnesses, conditions and degenerative diseases.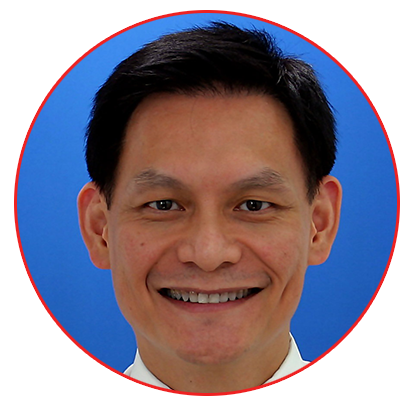 Dr. Yap Lok Huei (Malaysia)​
In my opinion, the FATS conference is good because the choice of speakers is excellent. Furthermore, most of the shared methodologies and approaches are close to what I do on a daily basis, therefore attending the conference allows me to refine personal techniques. It's also beneficial to be introduced to new devices and interesting applications, and when we revisit some of the previously described material, you always pick up on stuff you might have missed. All in all, FATS is a great learning experience where doctors can exchange and review ideas. FATS 2019 was fantastic, and I hope it continues to keep up the good work.