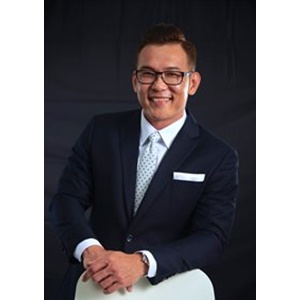 Dr. Edwin Chang is the Managing Director of Klinik Mediskin in Malaysia and a graduate of MAHE University in Mangalore. He has a Diploma in Dermatology from the National University of Singapore and obtained special training in fat transplant, fat grafting, tissue regeneration and facial contouring in USA. Dr. Edwin has teaching affiliations with the Malaysian Academy of Family Physicians and Malaysian Primary Care Network and has conducted live surgeries with the FATS Forum in Bangkok. He is also a member of the Malaysian Medical Association, American Academy of Dermatology, Society of Anti-aging and Regenerative Medicine Malaysia and the Malaysian Practitioners Association of Malaysia.
The FATS Academy of Procedural Medicine is a full-time teaching establishment. We are an educational organisation that serves physicians throughout the world, providing focus and attention to procedures and treatments related to fat grafting, adipose tissue, adipose-derived stem cells and stromal vascular fraction (SVF) indications. Here at the FATS Academy of Procedural Medicine, we offer interested parties both hands-on training and certification and we put great emphasis on helping all our members acquire the most up-to-date skills and necessary credentials needed to practice small volume fat grafting.
Our faculty of world-renowned keynote speakers and invited surgeons comprise of celebrated consultant plastic and reconstructive surgeons, aesthetic gynaecologists and scientists and we are unrelentingly committed to the improvement of procedural education and surgical skill. Along with the promise of quality Continuing Medical Education (CME) and additional certification pathways to fat grafting and stem cell related therapies, the FATS Academy also imparts knowledge regarding regenerative medicine and aesthetic management as well.
Unlike other training courses that only offer insufficient weekend classes, the FATS Academy provides month-long programmes that consist of the most innovative and timely evidence-based material that has been meticulously developed by industry leaders. From esteemed names such as Professor Dr. Lin Tsai Ming, Dr. Kasey Sung and Dr. Bulent Chihatimur, interested physicians will be given a range of courses to choose from depending on their preferences and abilities.
In my personal opinion, I believe the FATS Academy of Procedural Medicine remains the most cost effective training programme available and it continues to be unmatched in terms of value, reliability and consistency. The FATS Academy is a leading platform provider and should doctors yearn to improve their skill and include fat grafting into their practices, then this programme is a great way to start. Although we are only offering training courses to regional Asian doctors, we intend to aim higher and introduce the FATS Academy to the global market. We have seen continual growth in members, with numbers consistently growing every year. This is proof that we are providing the right educational platform, and that participating doctors have been happy to hear, learn and rub shoulders with the best.
I have been hosting the FATS Academy in my centre – Klinik Mediskin – for a few months now and I'm glad to say that place availability has either been limited or sold out! Furthermore, the FATS Academy has allowed me to screen all attendees and hence, I'm able to divide the physicians into beginners, intermediates or advanced physicians. Segmenting the doctors into groups based on skill is vital because doctors can be meticulously taught based on levels of ability. Should they not possess the necessary skill, the FATS Academy will initiate them into the simplest of procedures, including basic tumescent solution, fat aspiration and stem cell processing. The FATS Academy is extremely proud to announce that feedback has been positive. Attendees have been raving about our first-rate faculty educators and high teaching standards. At the end of the day, the FATS Academy of Procedural Medicine's aim is to not only enhance a doctor's skill and improve their practice, but to focus on safety and ensure that all patients continually obtain quality treatments that are not only efficacious, but with the least complications as well.