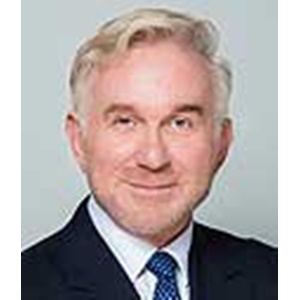 Sydney Reese Coleman is the physician who first observed, and announced to the scientific community, the amazing regenerative ability of transplanted fat and its associated stem cells. Since 1987, he has developed unique procedures and specialized instruments that allow one to use transplanted fat not only to fill defects in the face or body, but also to harness the powerful rejuvenating and reparative abilities inherent in fat. He is a board- certified plastic surgeon practicing in Manhattan and is an assistant clinical professor at New York University (NYU) Hansjörg Wyss Department of Plastic Surgery and also at the University of Pittsburgh Medical Center (UPMC).
The Coleman Technique and Coleman Cannulas
Dr. Coleman is best known as the originator of a successful method for grafting fat. To describe his technique, he trademarked the term LipoStructure® (alternatively referred to as Structural Fat Grafting, Coleman Fat Grafting or the Coleman Technique). For 30 years, the Coleman technique has remained the standard in fat grafting. Dr. Coleman's passion is to improve both the instruments and techniques for fat grafting, use of adipose derived stem cells and other adipose technologies. His cannulas are specially designed to create less trauma, are blunt-tipped for safety, and vary in size, shape and design to accommodate the various needs of physicians.
Dr. Coleman has just completed his third text on fat grafting, Fat Injections, From Filling to Regeneration, and is currently finishing his first electronic text on the Coleman Technique.
Soon after his first successful attempts at fat grafting, Dr. Coleman observed an improvement in the quality of aging or sun-damaged skin overlying areas of grafted fat. Later, he witnessed the reversal of pathological conditions such as scarring, therapeutic radiation injury, scleroderma, steroid atrophy and other skin abnormalities after fat grafting. Fat is a repair organ for the body, and moving fat into an area of your face or body can repair various diseases and conditions. This is the basis of an entirely new approach to medicine and surgery in which your own body can be used to cure diseases and conditions rather than using drugs or invasive procedures.
Sydney Coleman's Recent Research Pursuits
Since 1988, Dr. Coleman has given presentations on fat grafting at scientific meetings throughout the world and has published extensively. Dr. Coleman is actively involved in research projects to quantify the regenerative ability of fat grafting and stromal vascular fractions in battle injuries. This research is sponsored by the Armed Forces Institute of Regenerative Medicine Biomedical Translational Initiative of the University of Pittsburgh Medical Center (UPMC).
Dr. Coleman has also been collaborating with MTF (Musculoskeletal Transplant Foundation), the country's largest tissue bank, on murine (and more recently, human) clinical trials looking at the utilization of Acellular Adipose tissue. In 2015, he conducted the first human trials.
Dr. Coleman
In October 2014, Dr. Coleman was awarded the ASPS Trustees' Award for Lifetime Achievement – the highest award given by the American Society of Plastic Surgery. In July of 2017 he received his second Lifetime Achievement award at the Aesthetics Show in Las Vegas