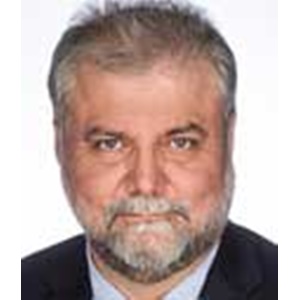 Dr. Nelson Sarto Piccolo was born in Marilia, state of São Paulo, Brazil en December 3, 1957. At 6,  his family moved to Goiânia, state of Goias, where his father , Prof. Nelson Picolo, was to create the busiest burn service in South America, an institution called Pronto Socorro para Queimaduras.
Dr. Piccolo received his MD degree at the School of Medicine of the Federal University of Goias and trained in General Surgery, under Prof. Louis DelGuercio, at New York Medical College, where he also did a Burn Fellowship with Prof. Roger Salisbury.  His training in Plastic Surgery was in Rio de Janeiro, with Professor Ivo Pitanguy, and Microsurgery, with Prof. Bill Shaw, under the Chairmanship of Prof. Joseph McCarthy, at New York University. Since returning home, which coincided with his father demise, in 1988, Nelson has been working with his sisters Monica and Thereza, also surgeons.
He practices acute burn care, burn and trauma reconstruction and aesthetic plastic surgery  at his family owned institutions in the center of Brazil, in Goiania and Brasilia, where an average of 10,000 patients are seen annually.
Dr. Piccolo is a great enthusiast of the use of fat tissue prepared via the Coleman Technique and has made its usage a routine for treatment  in a great variety of conditions, ranging from acute/chronic burn and other complex wounds, including nerve, tendon and bone injuries, to functional regeneration of nerve and muscle function in the elderly as well as diabetic patients, to aesthetical improvement in volume and functional /skin regeneration is several areas of the body, including regeneration of the female external genitalia and of the vaginal canal.
Currently, he is the Chief of the Plastic Surgery Division at the Pronto Socorro para Queimaduras, where he has the joy of also working with hissosn, Nelson and Paulo, also Plastic Surgeons.