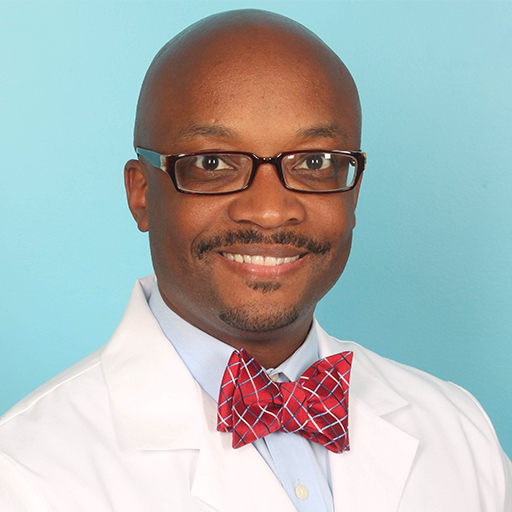 Dr. Derek A. Banyard is a former research fellow at the Center for Tissue Engineering and a current plastic and reconstructive surgery trainee in the Department of Plastic Surgery, both at the University of California, Irvine. He has over 10 years of basic science and translational research. His research and clinical interests include medical device development, wound healing, adipose tissue and its regenerative components, breast reconstruction, fat grafting, facial reconstruction, and facial aesthetics.
Dr. Banyard holds a Bachelor of Arts degree in cognitive science from the University of Virginia, a medical degree from Meharry Medical College, a Healthcare Master's of Business Administration degree from Vanderbilt University, and a Master's of Science degree in Biomedical and Translational Sciences from the University of California, Irvine. He most recently completed a 5-year research fellowship studying adipose tissue, stromal vascular fraction, adipose extracellular matrix, and innovative strategies for evaluating and modulating wound progression/healing and improving fat graft retention.
Dr. Banyard is proficient in various cell biology, molecular biology and immunologic techniques, and his work has been recognized with various grants, awards and appointments. He is a previous clinical fellow at the California Institute for Regenerative Medicine, has completed the Plastic Surgery Research Council Mentorship Program, and serves as a Resident Scholar in the Resident & Fellow Scholars Academy at UC Irvine. His work with adipose tissue has been supported by grants including the National Endowment for Plastic Surgery Grant from the Plastic Surgery Foundation, the Musculoskeletal Transplant Foundation Grant, and the Small Business Innovation Research Program awarded by the National Institutes of Health and the National Institute of Diabetes and Digestive and Kidney Diseases. Dr. Banyard also serves as a member of the Regenerative Medicine Subcommittee in the American Society of Plastic Surgeons.
ACADEMIC AND PROFESSIONAL CAREER
Resident Scholar, Resident & Fellow Scholars Academy, University of California, Irvine, 

2019 – present

Resident, Department of Plastic Surgery, University of California, Irvine, 2018 – present

Mentee, Plastic Surgery Research Council Mentorship Program (Dr. Thomas Tung),
2017-2018
Postdoctoral Research Fellow, Center for Tissue Engineering, Department of Plastic 

Surgery, University of California, Irvine (Dr. Alan Widgerow), 2013-2018

Clinical Fellow, California Institute for Regenerative Medicine, University of California, 

Irvine, (Dr. Alan Widgerow), 2014-2015

Resident, Department of Surgery, Loma Linda University Medical Center, 2012-2013

Intern, Department of Surgery, Charleston Area Medical Center, West Virginia 

University, 2011-2012

Postdoctoral Research Fellow, Department of Biochemistry & Molecular Biology, 

University of Maryland School of Medicine, (Dr. Maria Nurminskaya), 2010-2011

Postdoctoral Research Fellow, Department of Otorhinolaryngology, University of 

Maryland School of Medicine, (Dr. Duane Sewell), 2008-2010

Master's of Science, Biomedical and Translational Science, University of California, 

Irvine, School of Medicine, 2017-2018

Doctor of Medicine, Meharry Medical College School of Medicine, 2003-2008
Master's of Business Administration, Vanderbilt University Owen Graduate School of 

Management, 2006-2008

Bachelor of Arts, Cognitive Science, Neuroscience focus, University of Virginia,
1998-2002
MEMBERSHIPS
Regenerative Medicine Subcommittee, American Society of Plastic Surgeons (ASPS)

Arthur L. Garnes Society

American Association for Aesthetic Plastic Surgery (ASAPS)
International Federation for Adipose Therapeutics and Science (IFATS)
Plastic Surgery Research Council (PSRC)
American Society of Plastic Surgeons (ASPS)
AWARDS (selected)
Outstanding Paper, Plastic Surgery The Meeting, 2019

Resident Travel Scholarship, Plastic Surgery The Meeting, 2018

Winner, Pathways to Cures: Translational Science Research Day pitch competition, UC 

Irvine, 2017

Editor's Choice, Aesthetic Surgery Journal, March 2016
Best Poster Award, 7th European Plastic Surgery Research Council, 2017
SMART Award, Transcience.org, 2015
First place, Abstract Competition, ASPS Aesthetica Super Symposium, 2015
Marylou Ingram Scholarship Award, Southern California Flow Cytometry Association, 2015
 SCIENTIFIC ACTIVITIES